ASSEMBLY
Park Avenue Armory
February 18, 2022–March 6, 2022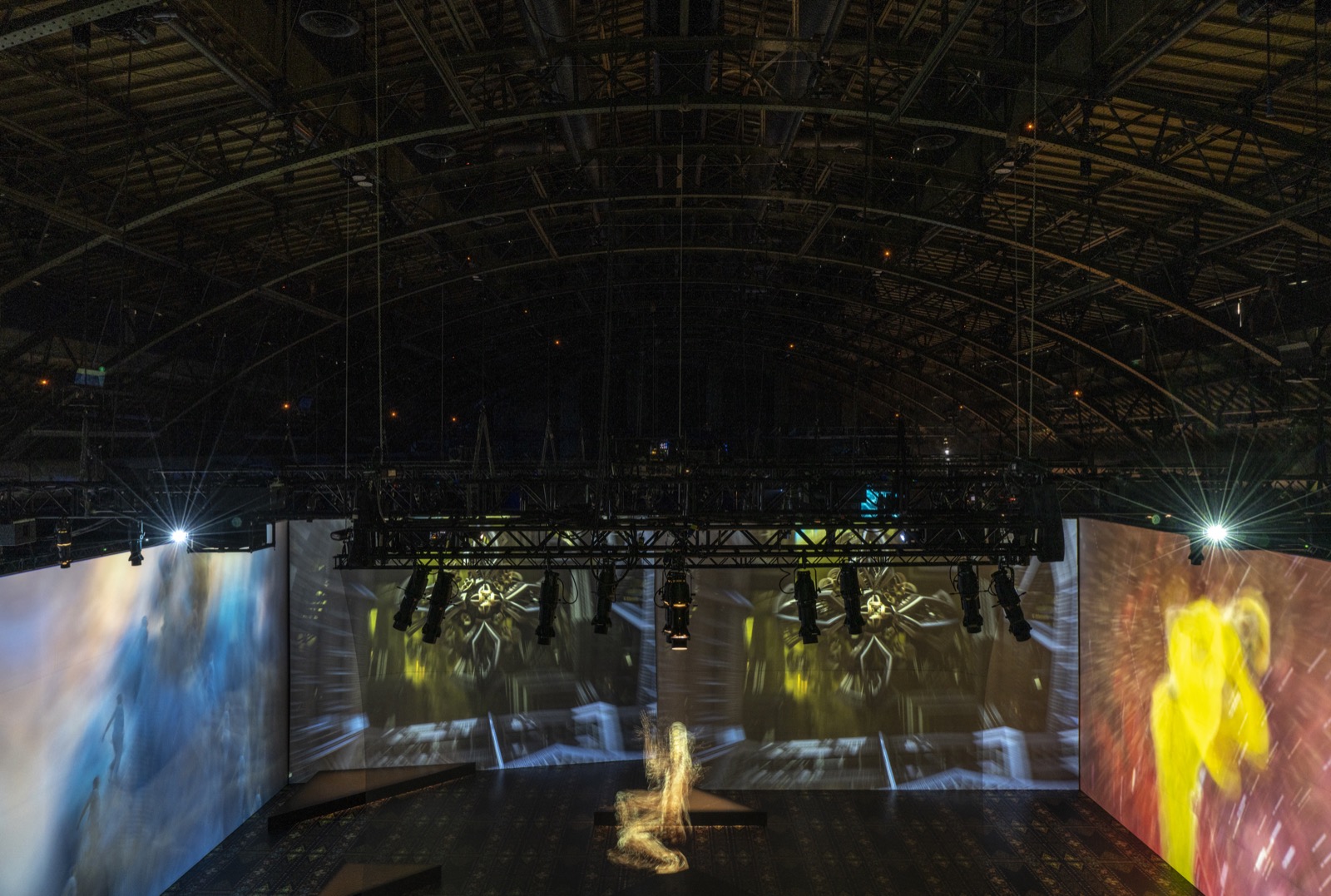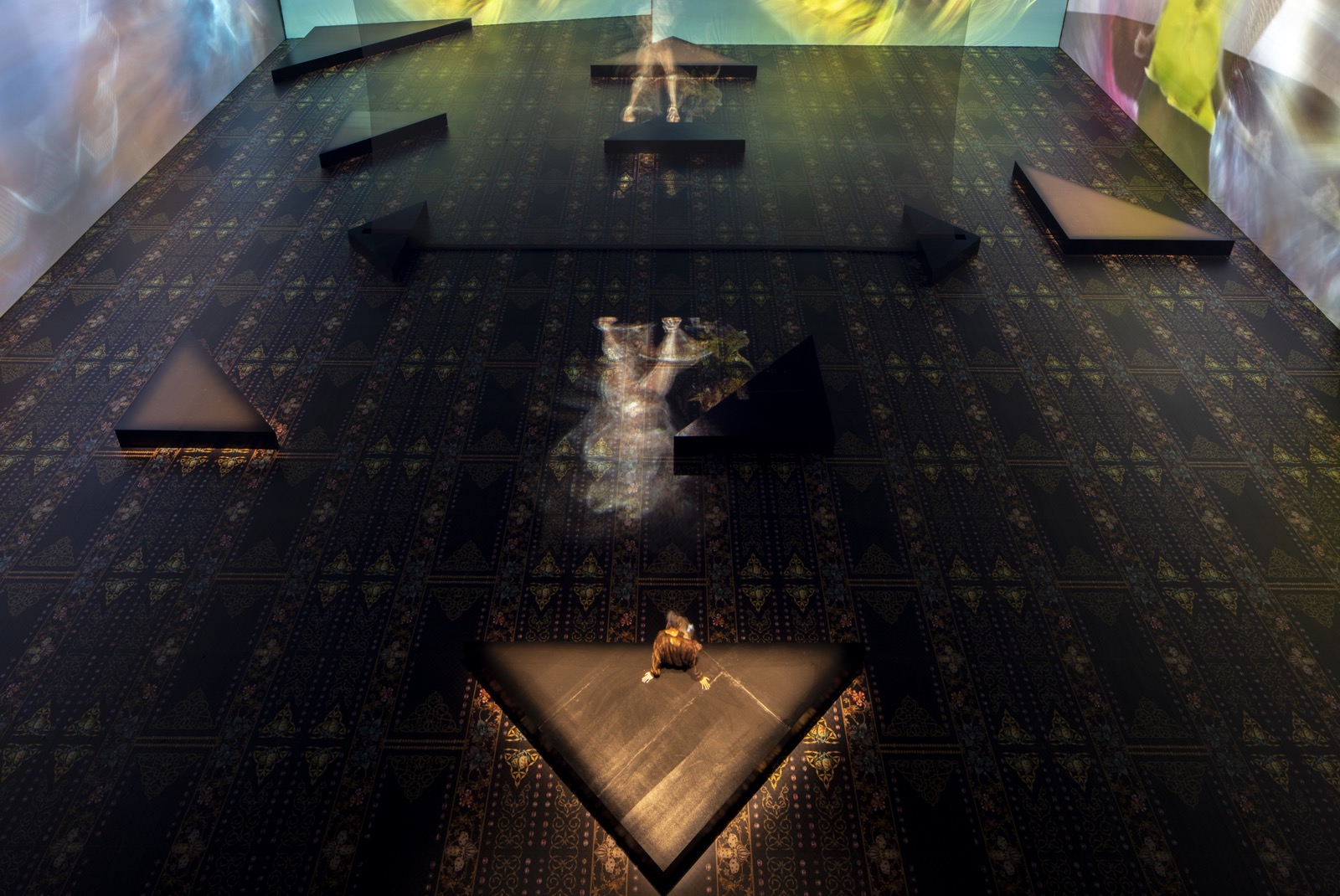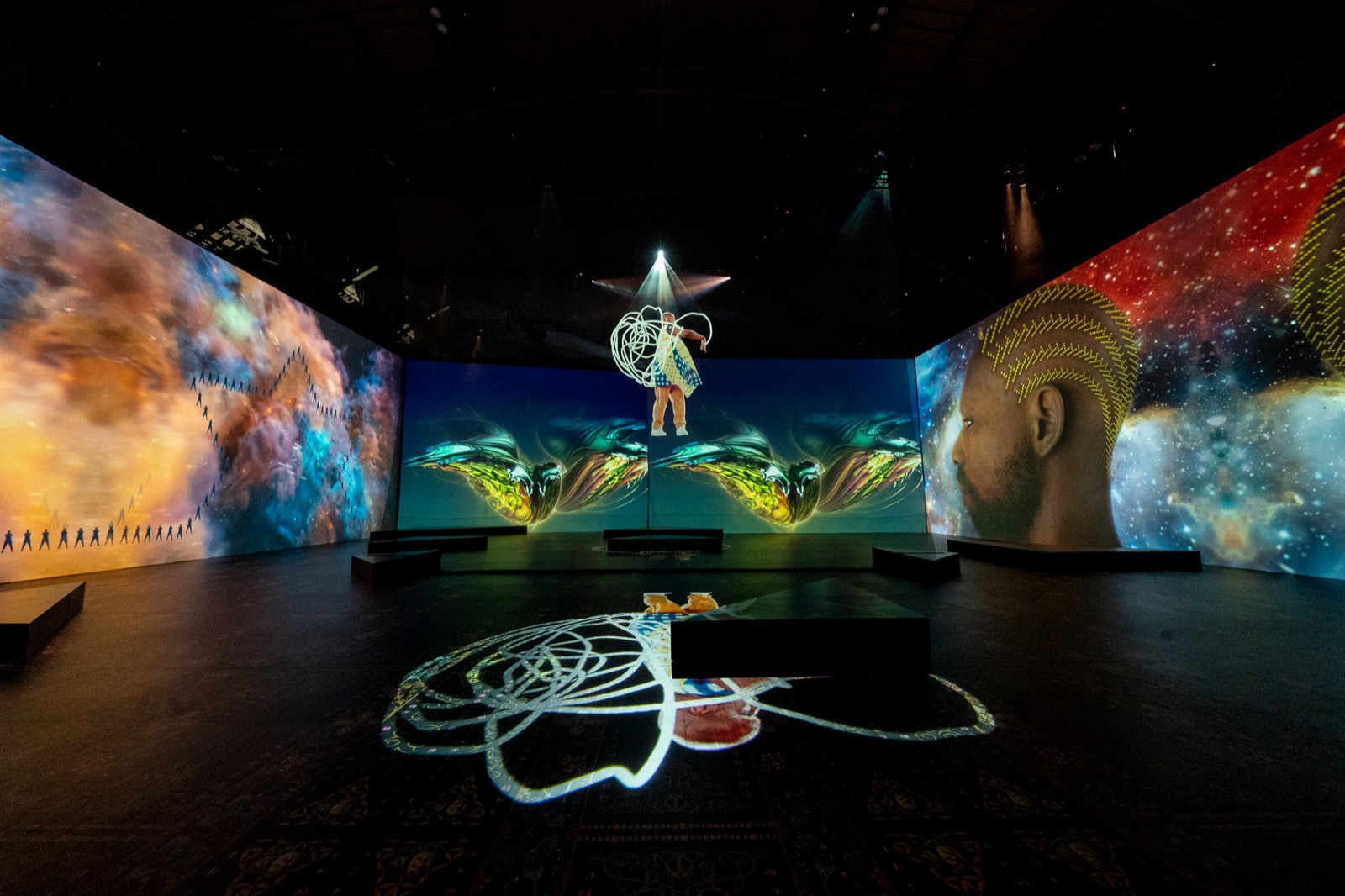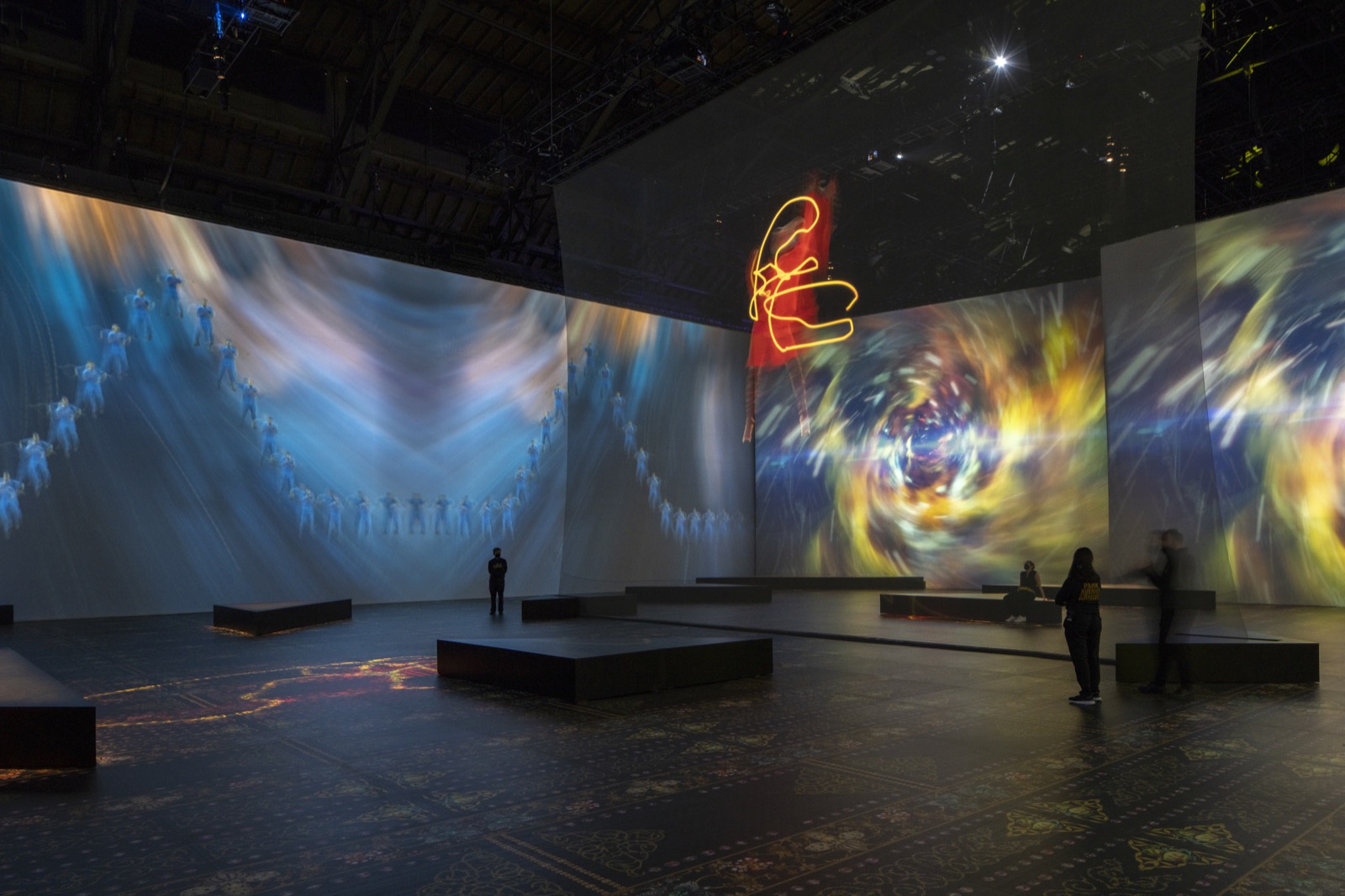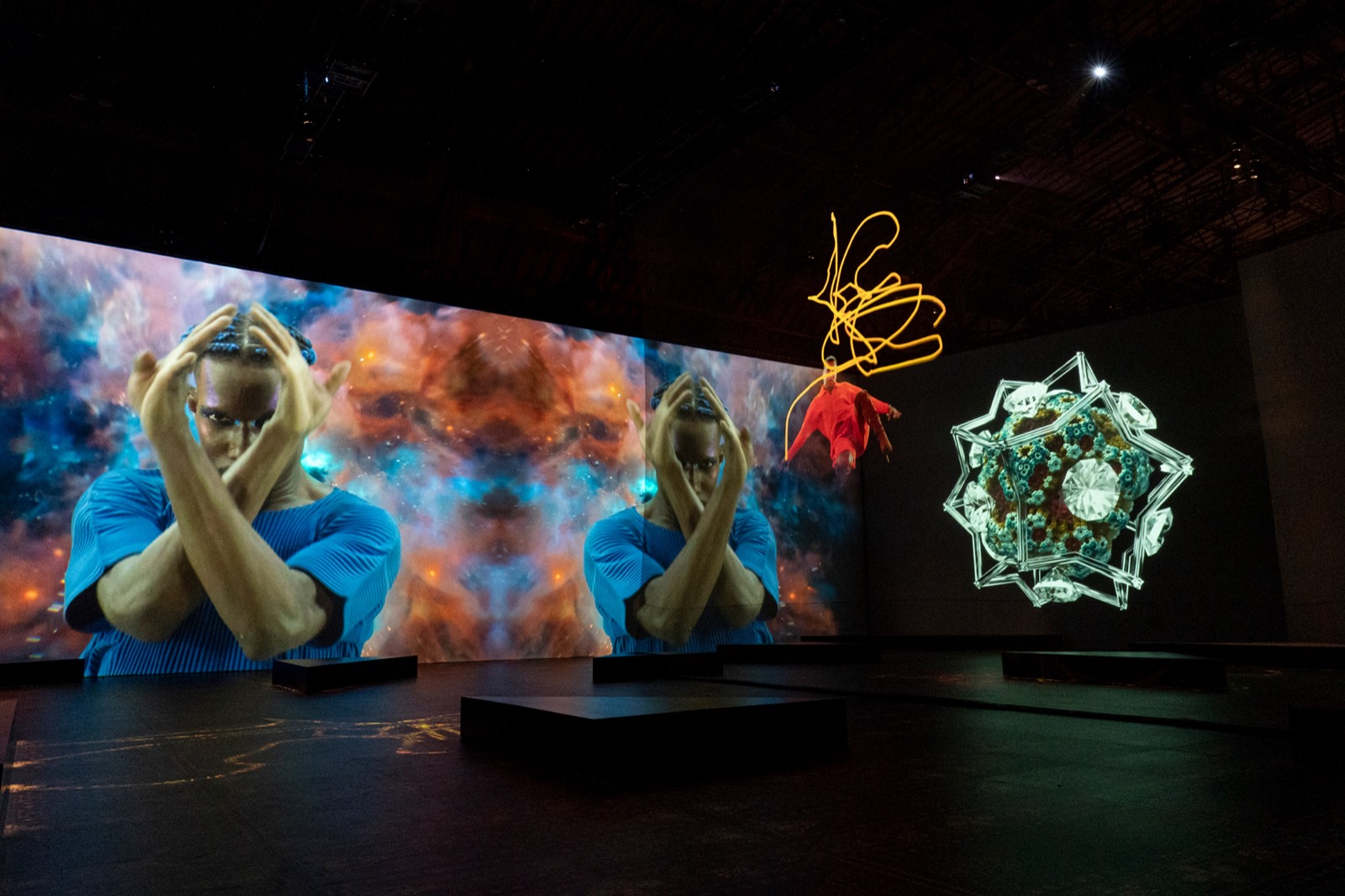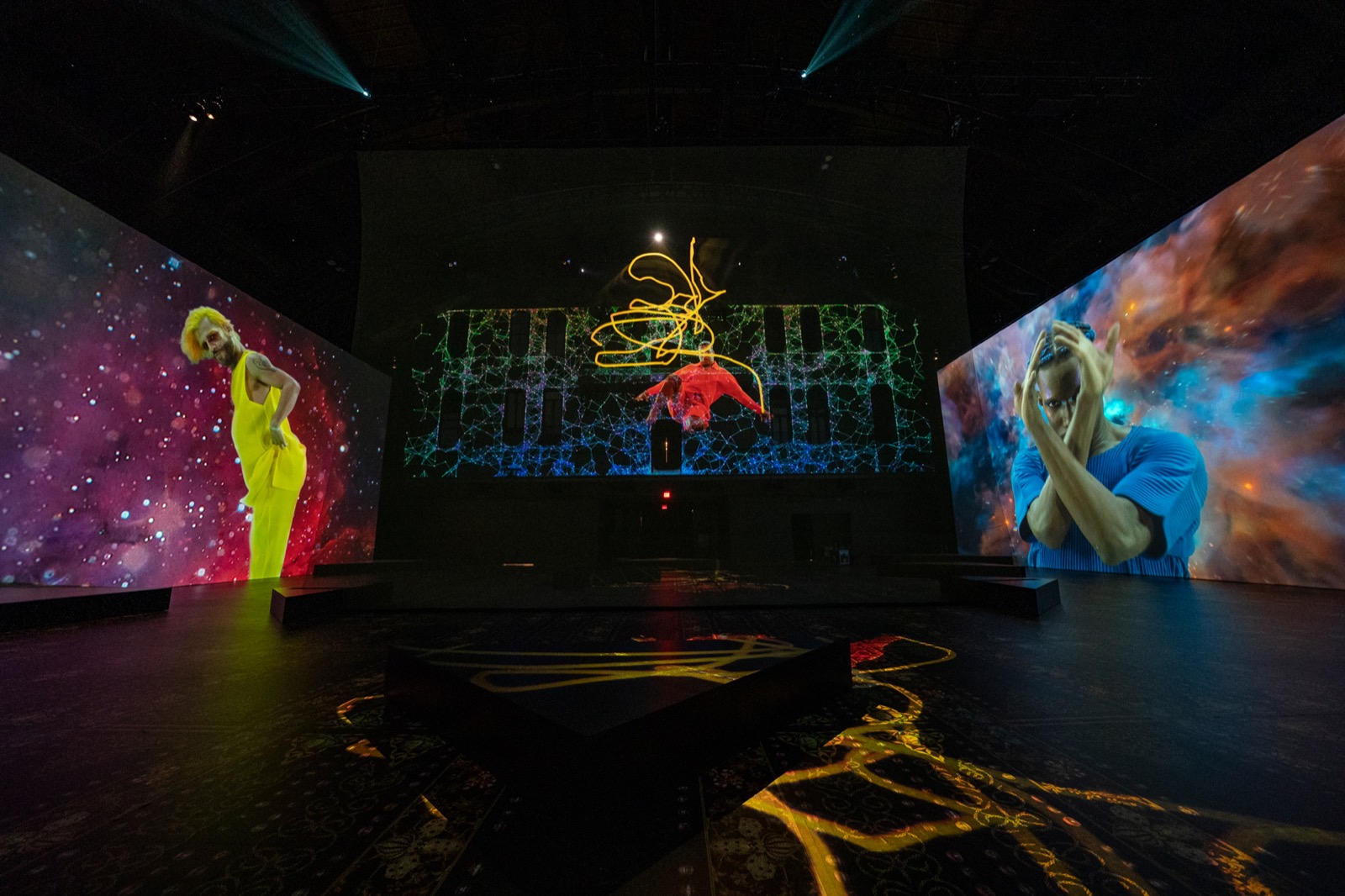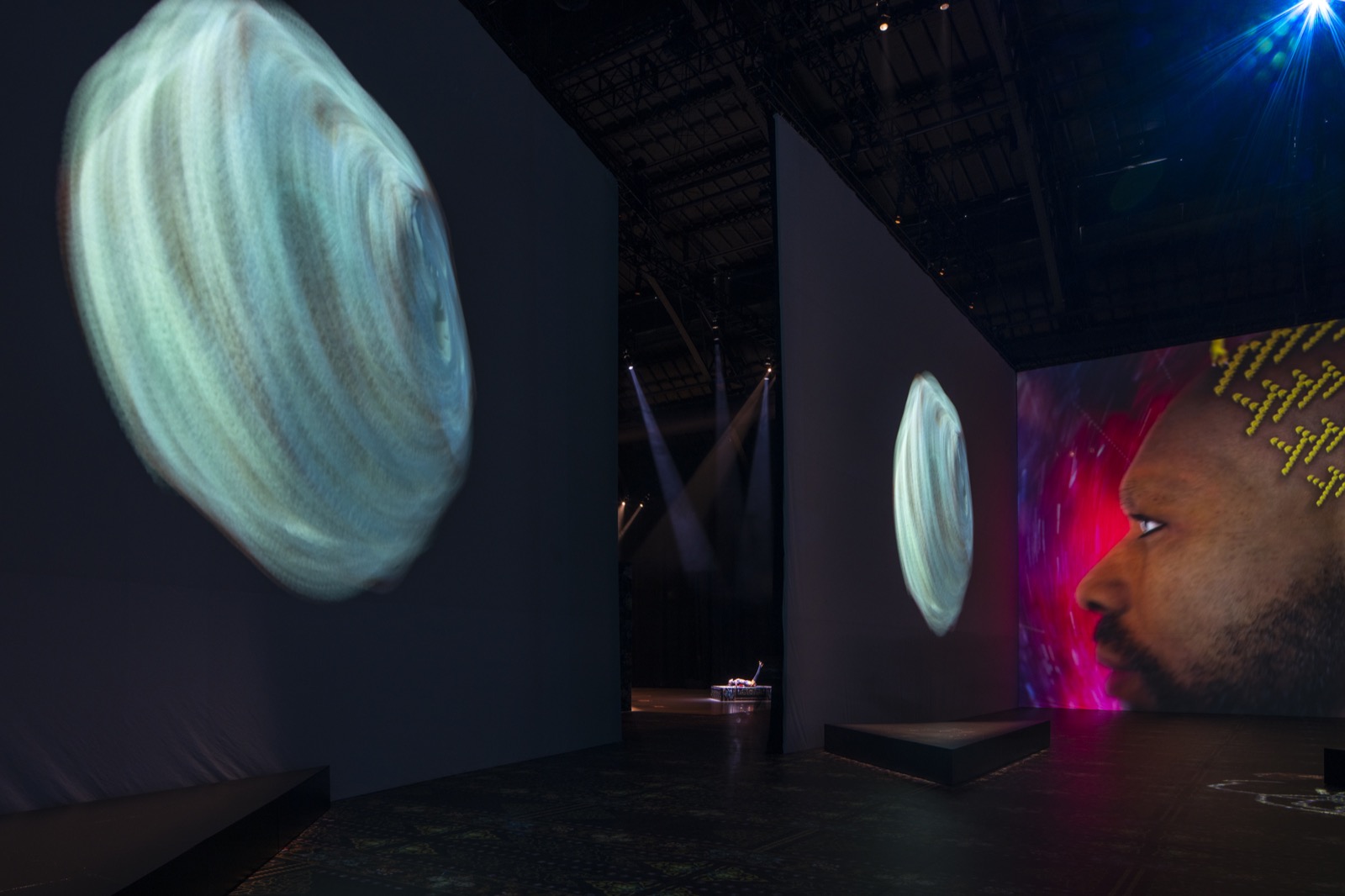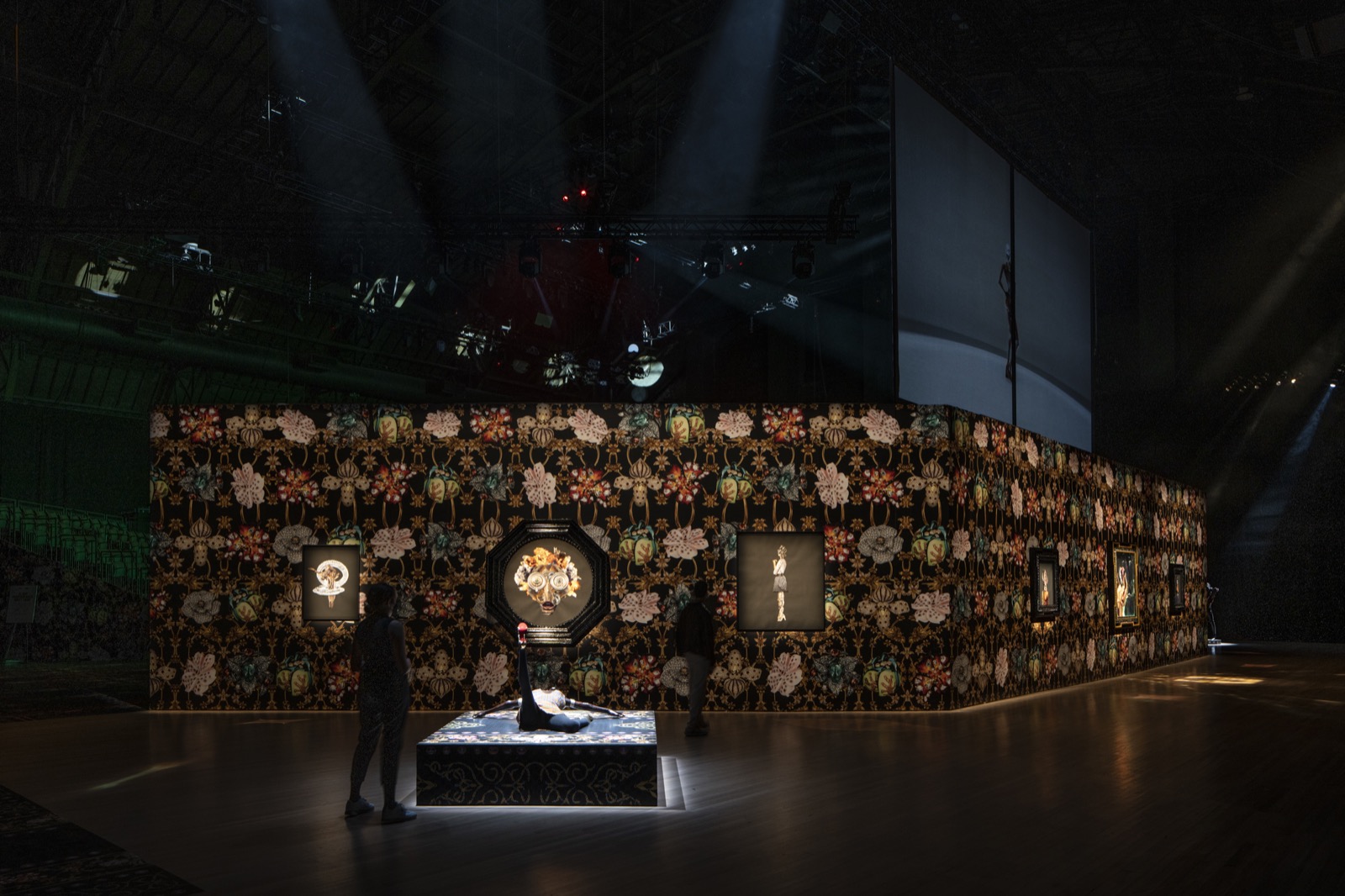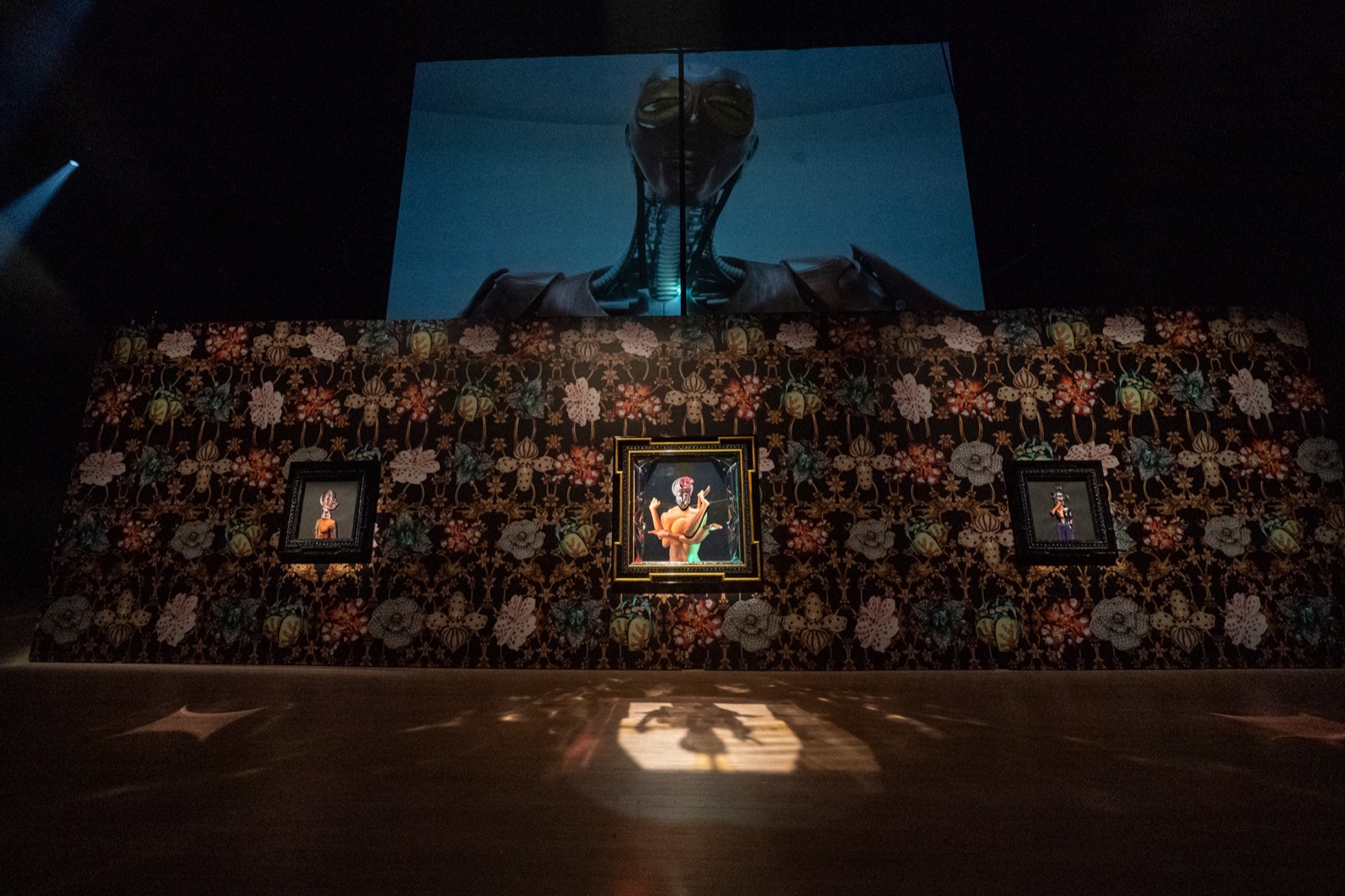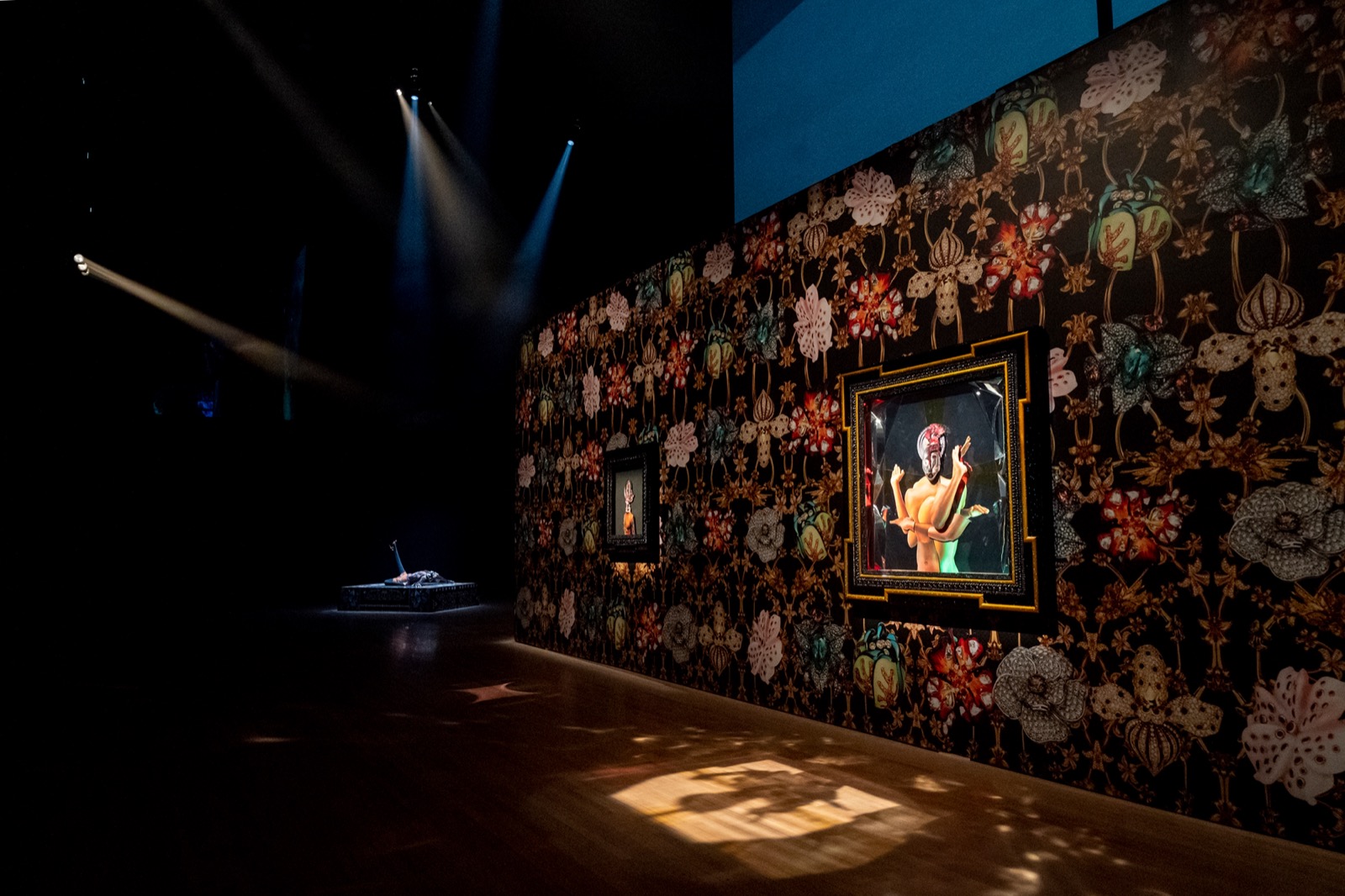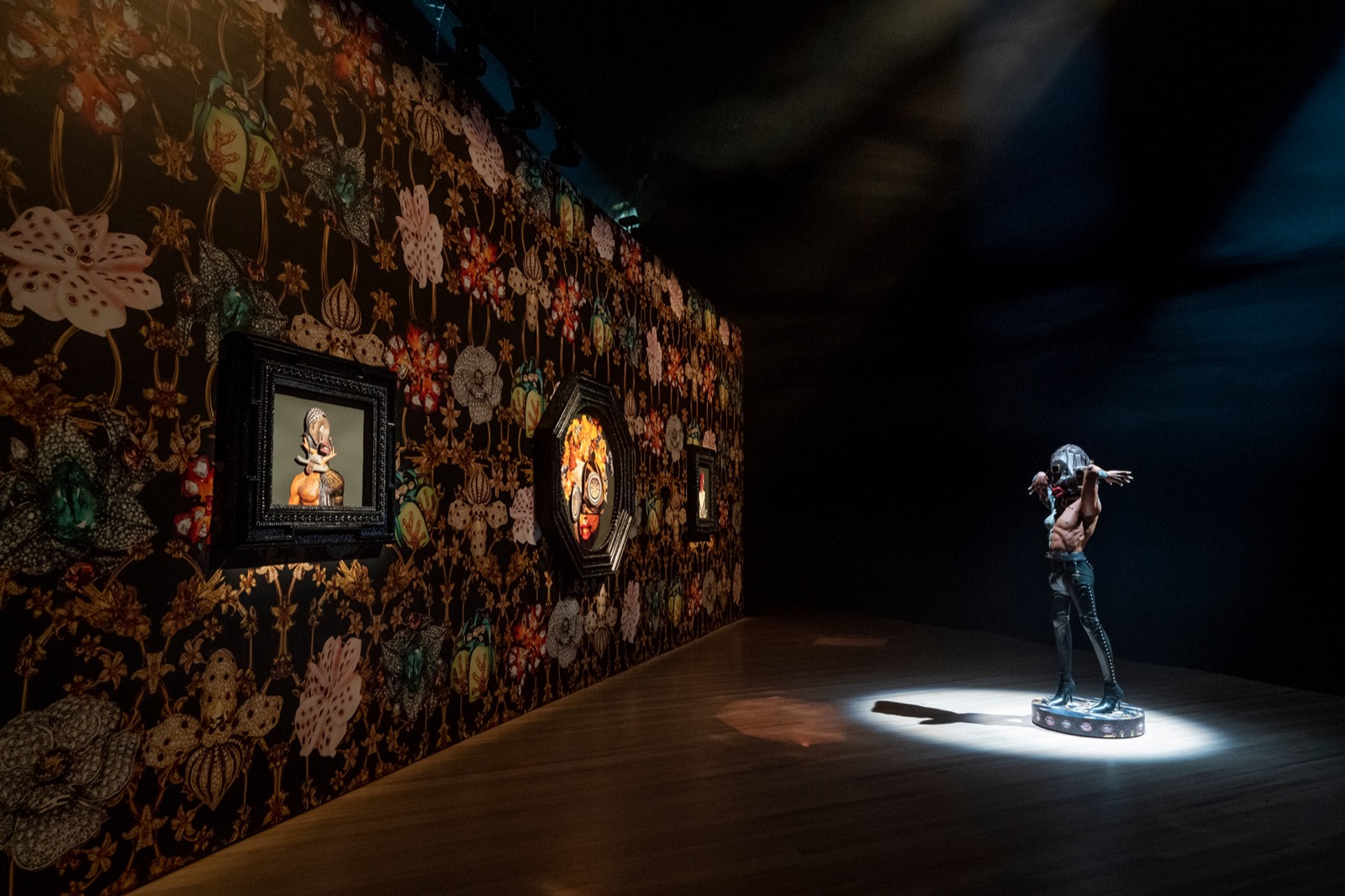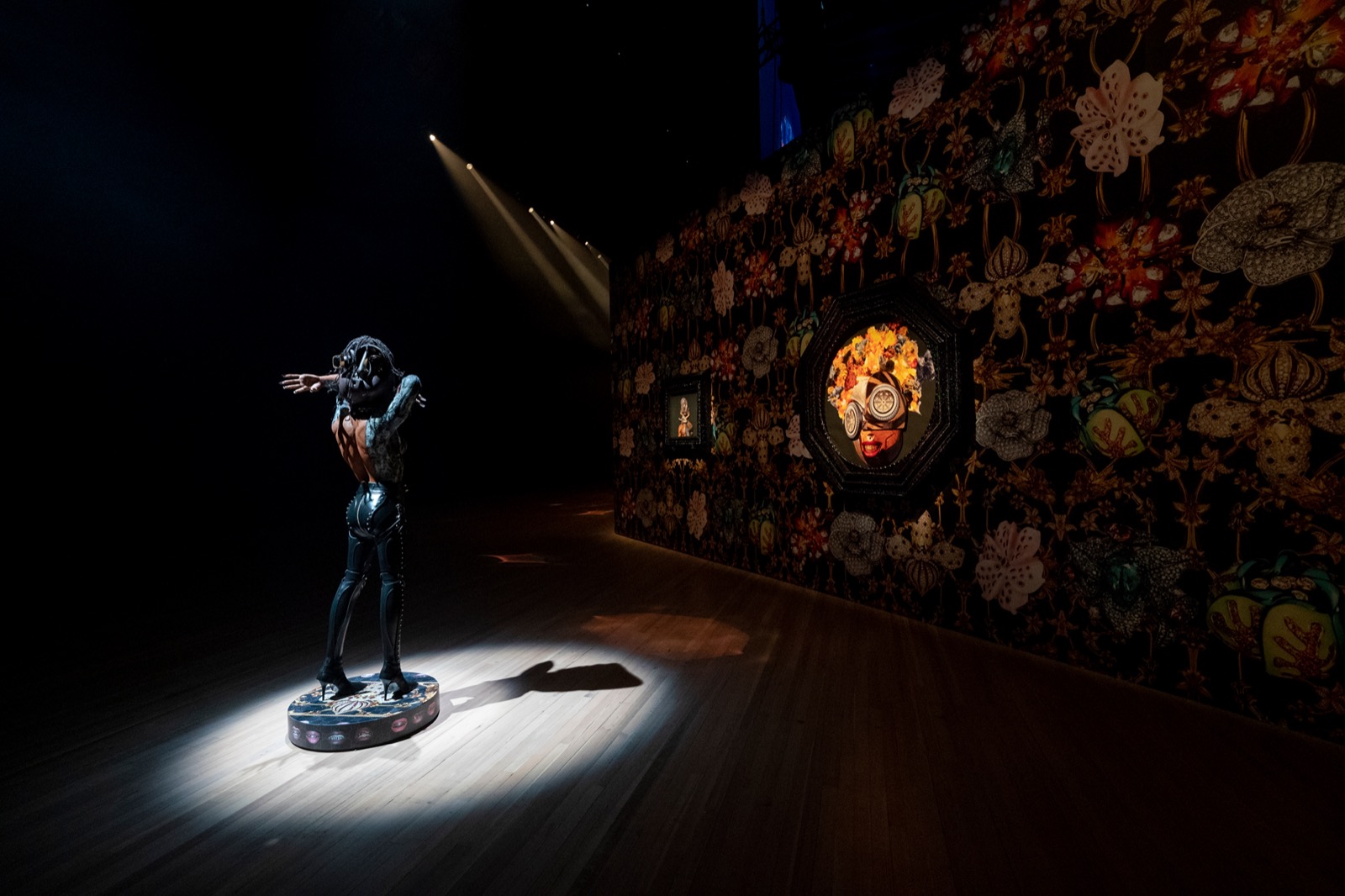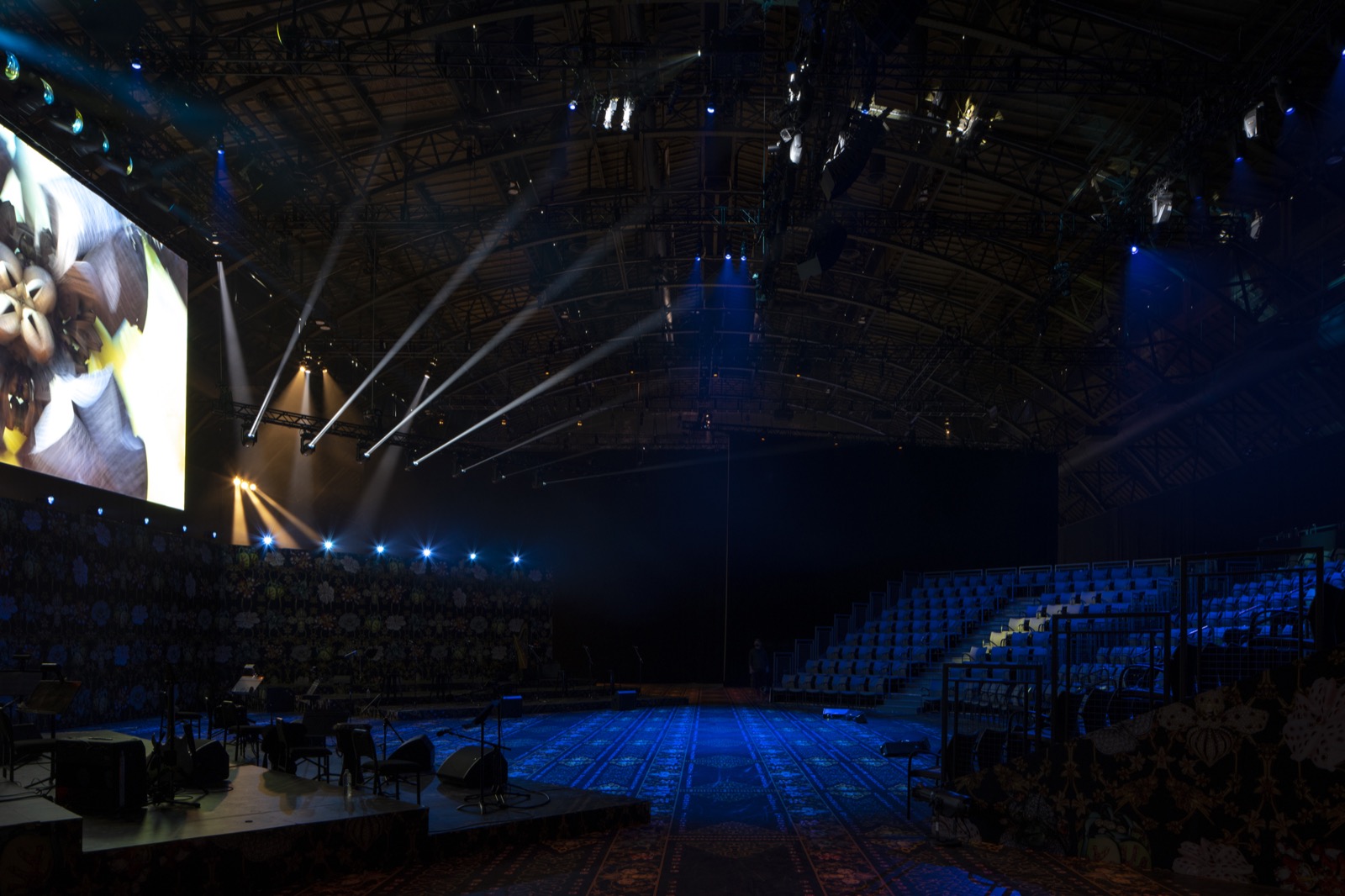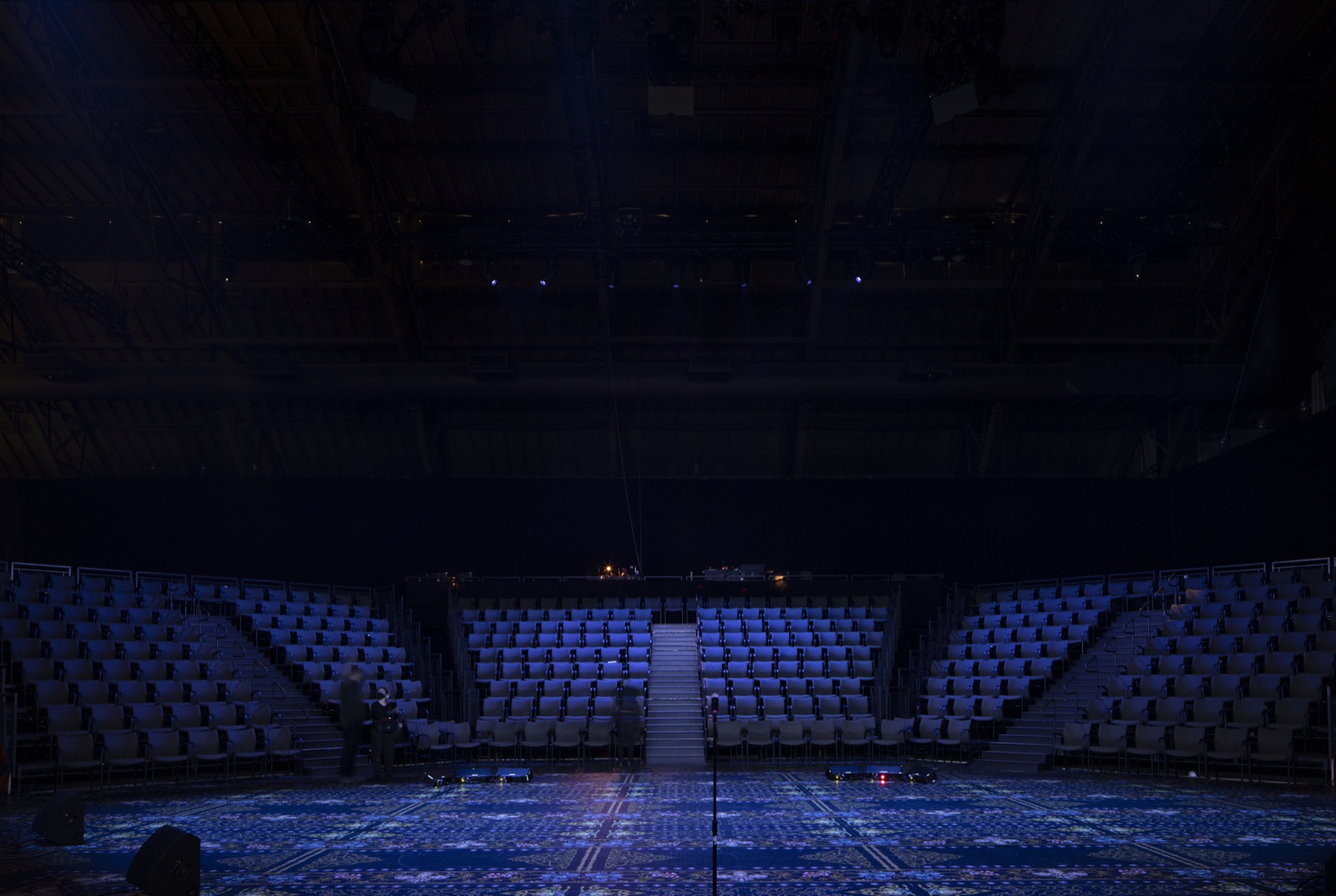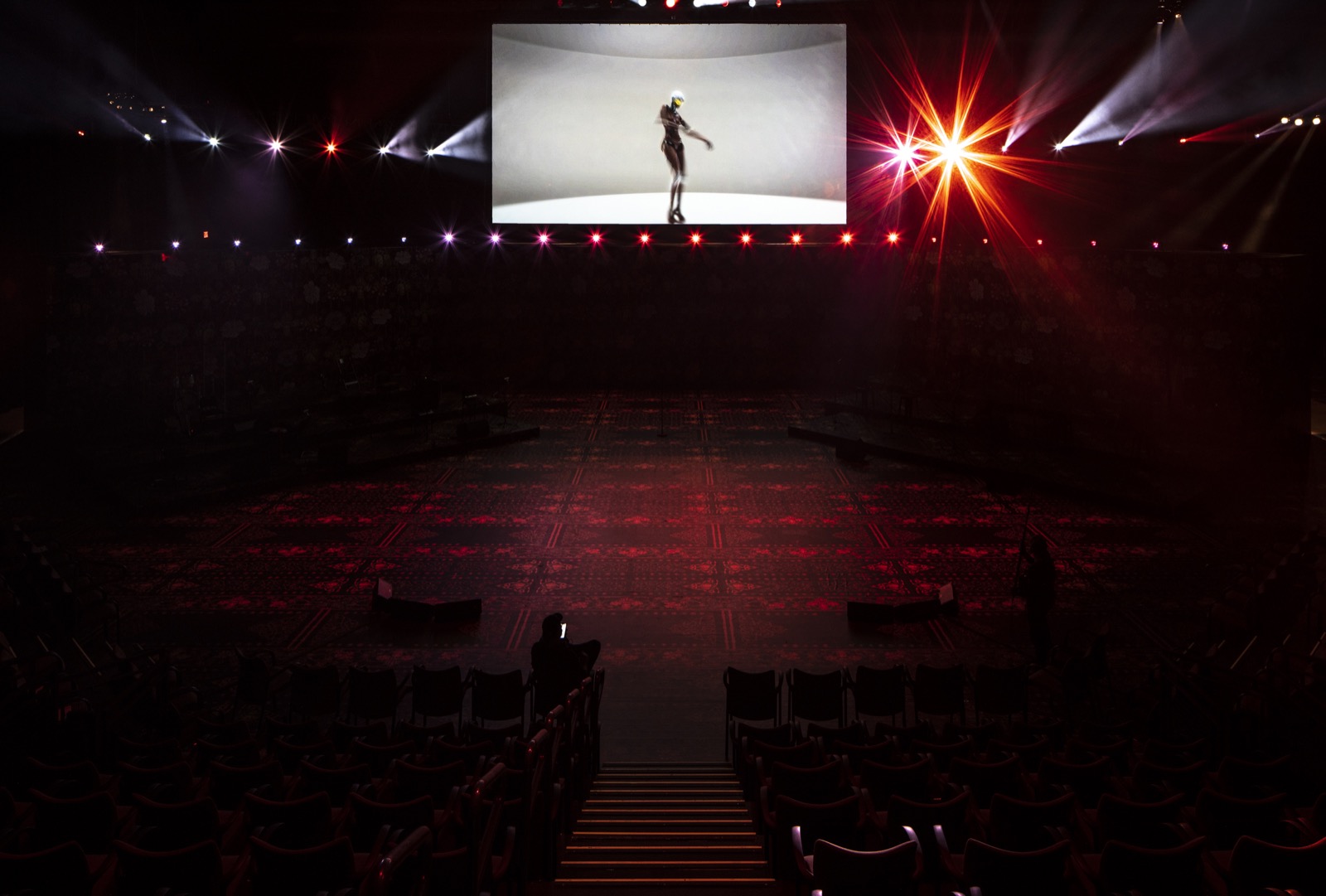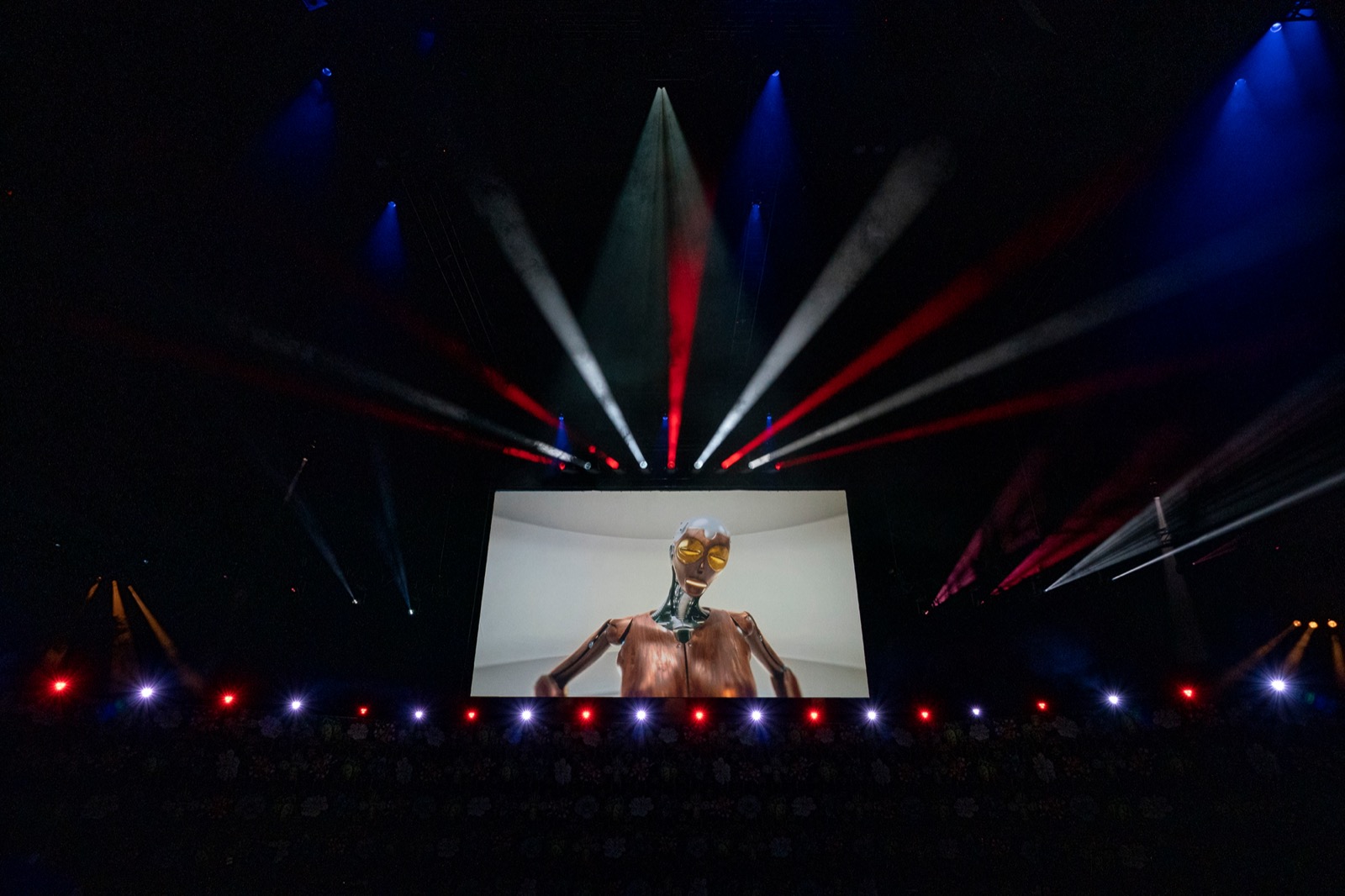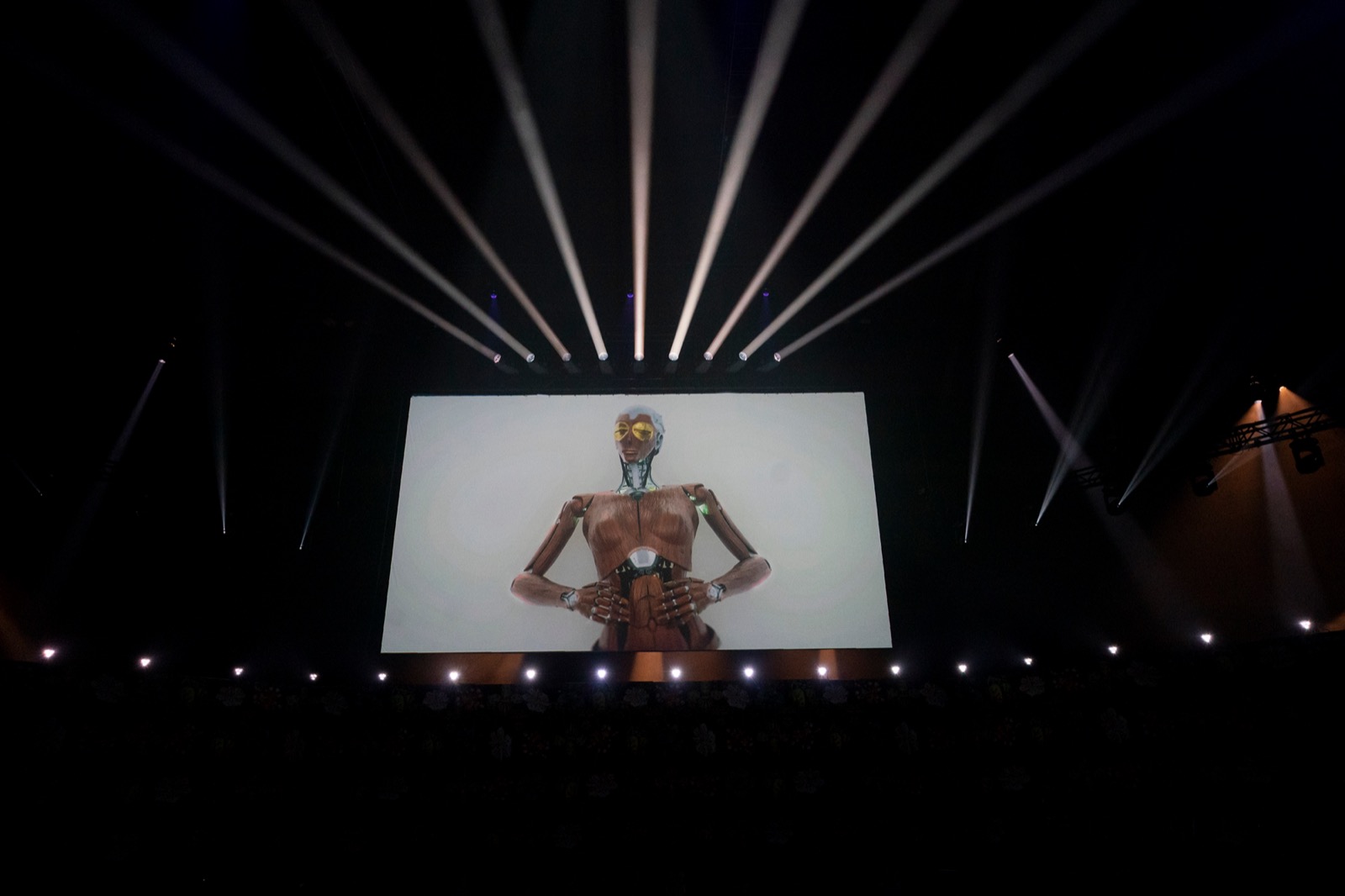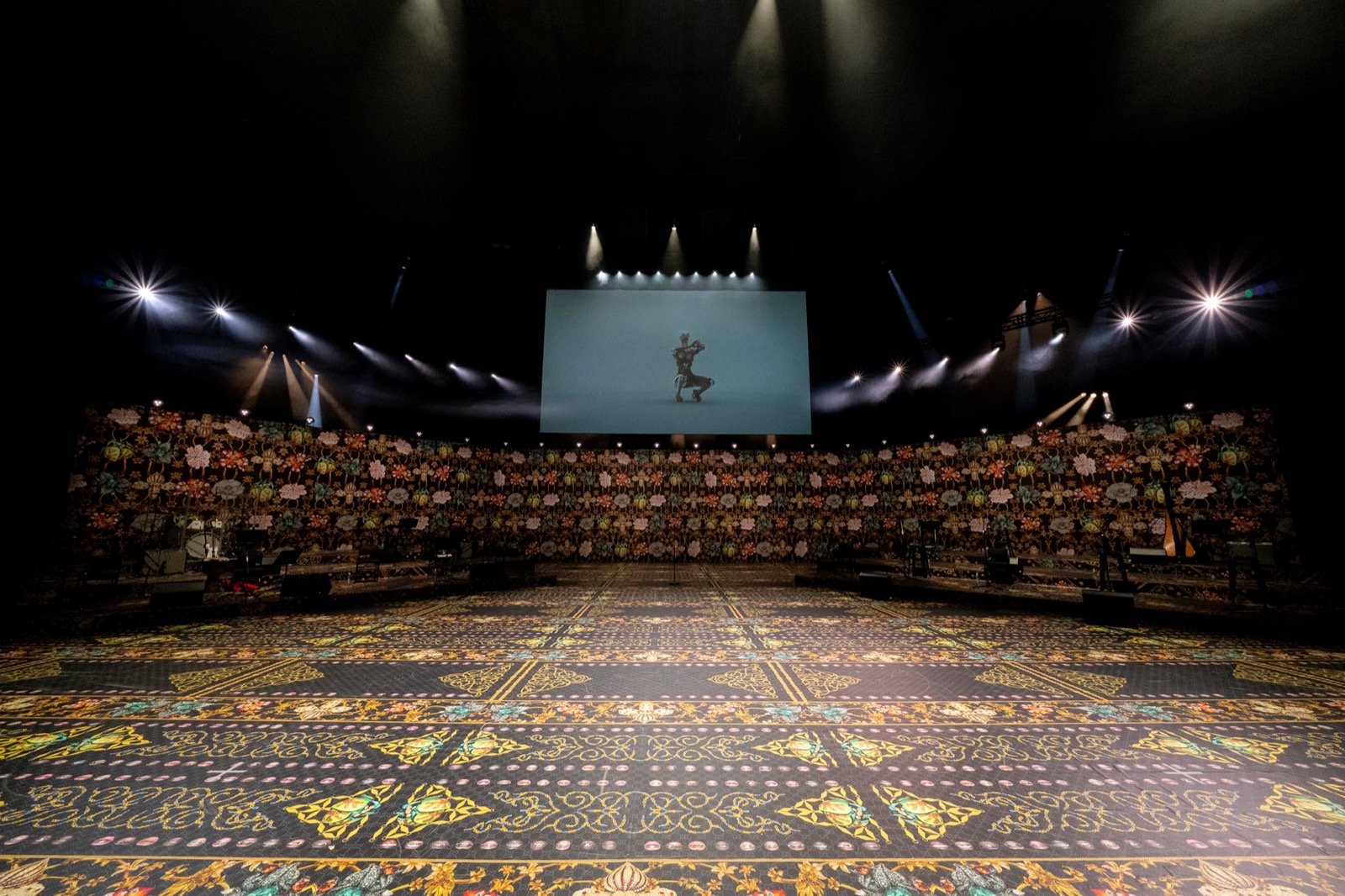 Photos by Michael Vahrenwald/Esto and Stephanie Berger
Rashaad Newsome's Assembly engages a range of artistic and research disciplines and incorporates an array of visceral experiences rooted in interdisciplinary practices. As the title implies, the exhibition is a communion of multiple art forms spanning the artist's work for over a decade. Artificial intelligence, sculpture, augmented reality, CGI, collage, and holography amalgamate to create a "Black gestalten language." Reminiscent of quantum physics, Black creative modalities are informed by the complicated relationship between collectivity and individuality. Assembly seeks to make the power embedded in Blackness visible by referencing creative expressions born out of Black sociality. Black individuals' strength to navigate systemic racism and the collective power that results when they unite have long inspired Newsome and is evidenced in the abstract and celebrated Black cultural production in the exhibition.
The exhibition features the premiere of Newsome's new performance piece, eponymous to the exhibition title, which explores the evolution of vogue performance from the late 70's to a speculative future in a poetic and nonlinear way. The performance mirrors the ever-evolving nature of the dance and draws parallels between the dance and the Black American Queer experience. The piece employs various performance modalities such as film, spoken word, dance, musical, and artificial intelligence. Technology is a recurring character in the piece to express the complicated ways the mobile web and social media simultaneously function as tools for skill sharing, community building, surveillance, and cyberbullying.
The cohort of dancers in Assembly consists of the most decorated vogue performers and teachers from around the globe, including the United States, Europe, Asia, South America, and Africa. Each performer presents unique vogue variants that synthesize vogue with the traditional dance of their territory. Bon Odori, Hopak, Capoeira, Gwara gwara, and vogue collide, resulting in a portrait of how an art form that emerged in underground gay clubs and practiced by disenfranchised Black and Latinx LGBTQAI+ youths catapulted to a global stage. Further, it engages current discourses surrounding cultural circulation within global capitalism: the politics of authenticity and the economy of appropriation.
Historically, the iconic drill hall, which was used as a site for soldiers to practice and perform, is converted into a base for freedom fighters, enlisting every visitor to join us as we get into Formation! The drill hall functions concurrently as an exhibition space, performance space, and classroom through the artist's creative design. Video-mapped walls pulse and fluctuate with computer-generated imagery of diasporic fractals surrounding a 30-foot tall hologram sculpture.
In an adjacent space, a 350-seat theater serves as both art object and classroom surrounded by Newsome's collages and sculptures. At the center is Being, Newsome's non-binary, non-raced AI progeny whose voice acts as the exhibition's soundscape. When not reading their poetry, Being invites visitors to take Decolonization workshops that combine critical pedagogy, dance, storytelling, and meditation. Being reimagines non-Eurocentric archive and education models like a griot, a West African cultural figure who serves as a historian, library, performance artist, and healer. Their workshops create a more active approach to education that brings new possibilities for reflection and an enhanced academic experience for all people.